NY Daily News: Shen Yun, the show Beijing doesn't want you to see, returns to New York's Lincoln Center  
CLASSICAL CHINESE DANCE/ACROBATICS TROUPE, BANNED BY CHINA'S GOVERNMENT, PERFORMS IN APRIL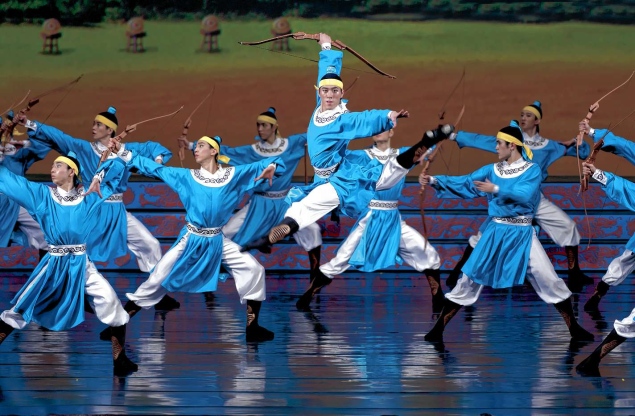 The Shen Yun Performing Arts troupe draws from thousands of years of Chinese history.
Brightly colored costumes and classical Chinese dance helped Shen Yun Performing Arts sell out five Lincoln Center shows in January.
For those that missed out, the group returns to the David H. Koch Theater April 18 through 22.
And ticket holders will see a show that the Communist Party of China does not want you to.
This show is really one of the unique shows that can't be seen in China because unfortunately a lot of authentic Chinese culture has been lost or destroyed under the Communist regime," says Shen Yun master of ceremonies Kelly Wen.
"People of my generation grew up without a real deep understanding of what this culture is," the 23-year-old adds. "My parents' and even my grandparents' generations have been through the Cultural Revolution. So they saw the before and after of what happened to China."
Shen Yun is associated with the spiritual group Falun Gong, which the Chinese government banned in 1999.
The U.S. Department of State has cited reports by Non-Governmental Organizations that Chinese Communist Party officials have pressured venues and governments in Asia and Europe to cancel or delay Shen Yun performances.
At the same time, some reviews of Shen Yun shows have criticized the show as being "propaganda."
Calling Shen Yun 'propaganda' is like calling the movie 'Schindler's List' anti-Nazi propaganda," contends Shen Yun Promotions International spokeswoman Pia-Marie Norris. "'Schindler's List' was a story about courage and compassion amidst horrible conditions. It is a moving and inspiring story.
"The same holds true for some of the pieces included in Shen Yun's performance that depict great courage and faith among horrible conditions in modern-day China," Norris says. "They are an inspiring testament to the values from traditional Chinese culture and their relevance in the modern day."
Wen calls Chinese culture deeply spiritual. "It's based on the foundations of Buddhism, Taoism and Confucianism, and a lot of those values like loyalty and wisdom have been passed down for generations, almost intact, right up until the Communist regime took over," she says.
"And I think that's really a shame because that 5,000 years of history set a strong spiritual and moral foundation for the Chinese people," Wen adds. "Embedded in [the show] are those valuable lessons from history that I think resonate with people from all cultural backgrounds."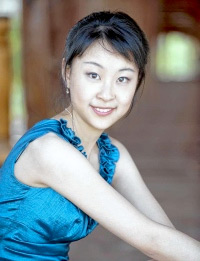 Shen Yun master of ceremonies
Kelly Wen
Wen has been involved with Shen Yun since it was founded in New York in 2006 by Chinese artists from around the world. Before becoming master of ceremonies, she started out as a dancer during the group's first tour in 2007.
By 2009, Shen Yun grew to three performance troupes that tour the world simultaneously. Animated backdrops, costumes, dancers and music transport audiences to China's various landscapes and dynasties.
"There are about 400 costumers, all of which are handmade," Wen says. "The two-and-a-half-hour show is composed of 20 different segments, each one talking about a different dynasty or ethnic group and really presenting those legends in stories that have been passed down through generations.
"There's everyone's favorite, the 'Monkey King,' " she says. "It's one of the four classic novels in Chinese culture. The dance talks about how the Monkey King was born."
The magical creature was born out of a rock and then he flew up to the heavens to eat heavenly peaches.
"Although the dance is only five minutes, it covers a lot of history," Wen says. "I don't want to ruin the effect — but it's almost as if the monkey bursts out of the animated screen."
Most of the Shen Yun performers are Chinese who grew up in the West. There are about 100 artists — including dancers, orchestra members and production workers — in the North America tour group.
Each year they gather in Orange County, N.Y., to plan a new set of programs and rehearse, and then spend six months on tour.
Sounds of the East and West are combined as a Western philharmonic orchestra plays the foundation and tradition Chinese instruments lead the melodies.
"Shen" translates to "divine," while "Yun" refers to the meaning behind a dancer's movements. And dance is a very big part of shows, with performers taking on difficult spins and tumbling techniques.
"Classical Chinese dance is one of the most comprehensive dance systems in the world," says Wen. "And a lot of acrobatics and gymnastics actually originate from classical Chinese dance. The dance system is based on 5,000 years of Chinese culture.
"It's very expressive," she says. "And that is why we are able to portray characters from different historical eras, dynasties, ethnic groups, and really take the audience on a journey from ancient China right up to today."
YOU SHOULD KNOW
Shen Yun shows run April 18-22 at Lincoln Center's David H. Koch Theater (20 Lincoln Center Plaza). To order, call 1-800-818-2393, or visit ShenYun2012.com/NYC or DavidHKochTheater.com.
March 25, 2012